2023 - It's (Still) A Long Way To The Top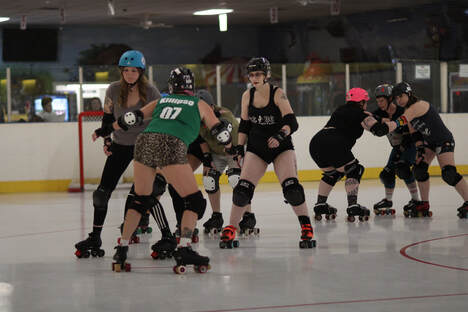 ​Founded in 2009, St. Chux Derby Chix (SCDC) is a flat track roller derby team based in St. Charles, Missouri.

SCDC is skater owned and operated, and we welcome people of all genders, ages, shapes, and sizes into our league. St. Chux Derby Chix is a proud member of the Women's Flat Track Derby Association (WFTDA), the international governing body for the sport of women's flat track roller derby.
​
SCDC's skaters, officials, and other members are all unpaid amateurs who do what they do for the love of the sport.
---
This website uses marketing and tracking technologies. Opting out of this will opt you out of all cookies, except for those needed to run the website. Note that some products may not work as well without tracking cookies.
Opt Out of Cookies