Come out and skate with the St. Chux Derby Chix at Great Skate's Adult Skate Nights!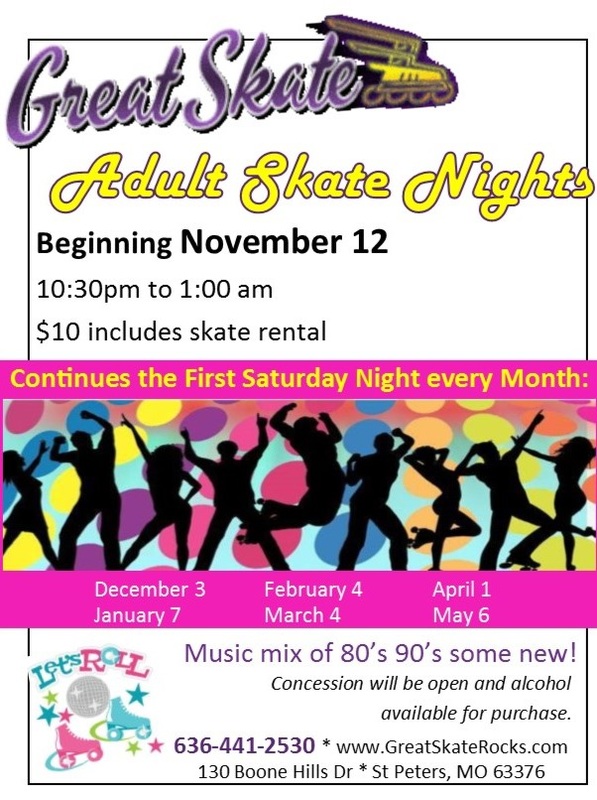 ---
FEATURED SKATER:
Judy Boom #12

How long have you been playing roller derby?
I have been playing for 2 and a half years!

What is your favorite thing about roller derby?
Winning...But I also love the competitiveness and teamwork needed to be successful.

What position do you primarily play? Tell us about your blocking style. Do you have any particular strategies?
Blocker and Pivot!
One of my favorite things is the nonverbal communication a blocker has with their jammer - especially when things go exactly as planned. Oh, and hitting people - I love hitting people.

What other sports have you played and how have they helped you with roller derby?
I have played many sports throughout the years - some well, some not - including soccer, field hockey, softball and track. ​





---

How did you get into Derby?
In October 2013 I ran the St. Louis Rock & Roll Half Marathon. Upon completion, I knew I would never run a full marathon and was looking for a new challenge. Roller Derby seemed like a good fit.

What is your favorite thing to practice? What is your least favorite thing to practice?
I love to scrimmage my own team, other teams, whatever! My least favorite thing to practice is basic skills - though I realize how important this practice is.

Who is your biggest hero on the track? Who is your biggest hero off the track?
My derby hero is Spill Murray. She is a hard worker, a great player, a positive role model and an overall great person. My non-derby hero is Randy Grim of Stray Rescue. He has saved so many animals from horrifying conditions without a second thought. His willingness to advocate for animals in need is truly amazing.

How do you stay motivated?
I am pretty driven and my desire to be better is really all the motivation I need.


What is one thing that you wish you knew when you were just starting out in derby?
Everyone makes mistakes in the beginning. Not only do they make them, they make them OVER and OVER. I was not the only one and needed to stop beating myself up for mistakes.